Posted at 19/11/2016 04:31pm
Since the start of internet time, true internet backup solutions for small to medium business have been out of the question. High pricing associated with monthly reoccurring charges and lengthy contracts make an unattractive investment, thus most small to medium businesses attempt to 'wing it' without one.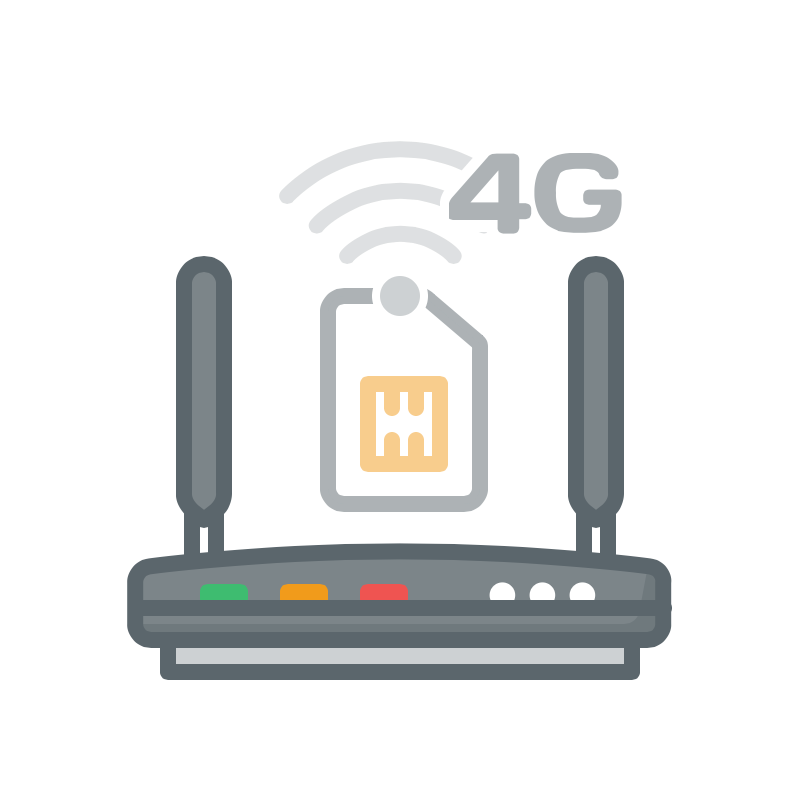 What do I mean by 'wing it'? I mean, they are willing to risk business downtime and complete outages to avoid fronting excessive monthly costs, in this already expensive and overly priced world we live in.
Boring you with statistics on how businesses rely on the internet more and more each day than ever before, is not going to achieve anything here. We all know that, it's not rocket science.
One thing I will do though, is point out what services are likely to be affected in small to medium businesses should you become affected from an outage.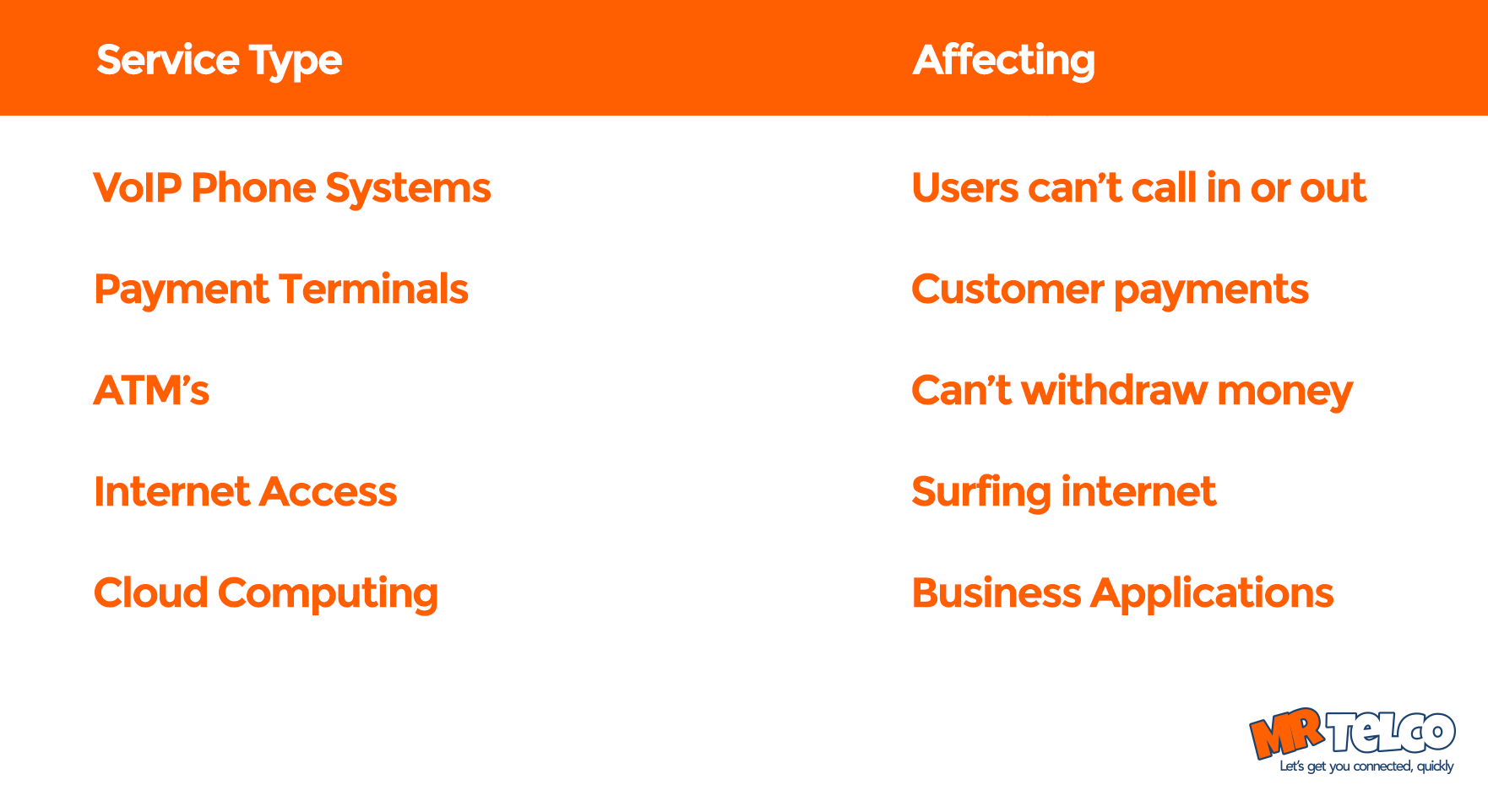 Taking consideration of the above services and affecting outcome, hopefully you can appreciate how critical a backup internet connection really is. Having a backup solution in place, will enable your business to stay operational, and not losing money.
Uncertainty on when, or if your internet connection will restore sucks, and could potentially leave you without phone or internet for hours and if not days. It doesn't make sense. As a small business owner, you will turn your grey hairs into no hairs. Especially after sitting on lengthy call queues to your Service Provider trying to resolve your problem.
Imagine you're operating a Cake Shop, and someone is trying to call your business to place a large order for $1000+ Wedding Cake, and because you cannot pick up the phone because your VoIP services are down, they choose to call another company. It's just true and it happens.
Why 4G Backup modem/routers are optimal choice?
Three main reasons why 4G backup internet connections make sense, is because they are mobile, easy to install and most importantly they operate wirelessly to your Service Provider's mobile tower. This eliminates any potential local issues within your premises or nearby that could be causing your main link to go down. This creates a complete diverse pathway and the best possible solution.
Mobile 4G backup connections operate effectively and should your mobile signal be relatively strong, I will be happy to let you know, its likely going to be quicker and just as reliable as your primary link. Well certainly good enough to get by on for most applications.
Downside to 4G Routers?
Seriously, 4G wireless technology has improved significantly from predecessors, and we're currently living in a world where eventually mobile will take over hardwired connection types. Just give it time, it will happen.
One noticeable downfall to 4G mobile connection, is not the technology. It's the higher cost related to the Service Provider's plans offerings. As mobile technology evolves this will certainly improve, but for now we are stuck paying premium pricing for data.
Although yes, 4G mobile broadband internet connections are expensive. Most Providers charge $10 per GB for overage, but it will pull you from that pickle you're facing, being that your business is suffering an non operational.
What 4G backup router or modem do you recommend?
As part of a business test, we decided to purchase the D-LINK DRW-922 4G router with sim card slot.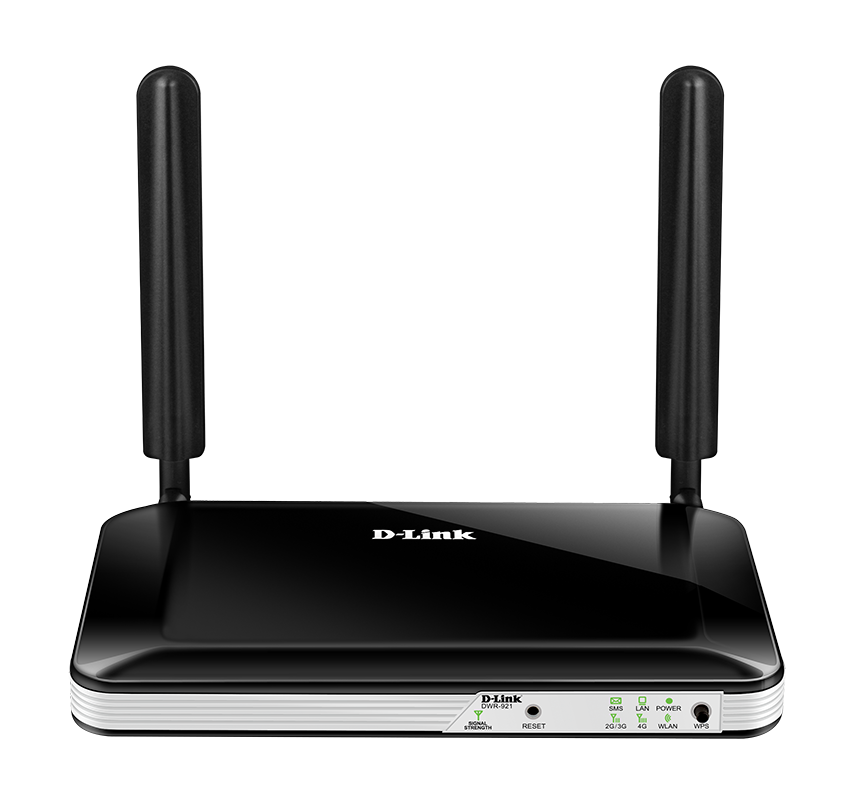 We tested the router for over 1 month, and experienced some very promising results. For one, it was faster than our business ADSL2+ connection and had a lower response time, which was great.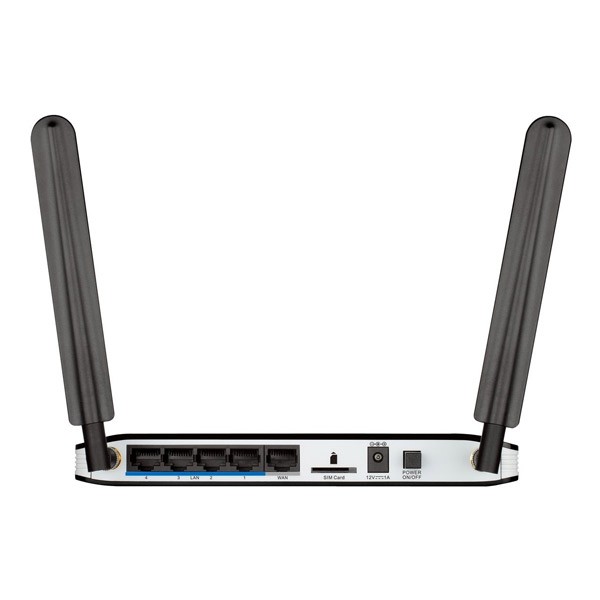 3 Main Benefits:

Sim Card Slot – This modem has a built in sim card slot, meaning you don't need a USB dongle to plug in.
FAILOVER Settings – You can set SIM card to only kick in, if you've lost your internet connection. Built in back up functionality.
External 4G Antennas – This device has 2 x external antennas, meaning strong strong signal. This device was downloading 30MB/s faster than a competing Samsung Note 5 4G download test, at the same time. Super strong signal.

How much should I expect to pay for a 4G backup internet solution?
Listen, you can start from a simple 1GB data plan from only $9.90 per month to pull you out of trouble. Seriously, for $9.90 per month with one of Amaysims data sims and inserting it into one of the above mentioned D-LINK routers would be optimal for any small business with light internet usage. In-fact, the reality is $9.90 a month for any backup plan is cheap and a fantastic investment.
If you believe your business will chew more data than 1GB per month, then just opt for a larger data plan. It's simple, and the beauty of it, you are not locked into heavy lengthy contracts, able to leave whenever you want.
Can someone setup a 4G backup solution for my home or business for me?
Sure, if you are looking for a no fuss setup, installation and ready to go. One of our Mr Telco technicians are able to visit your premises and install the solution for you. We'll advise the best modem and data plan for you. Feel free to call our team for 4G backup plans and solutions today. Simply call our staff on 1300 788 987 (opt 3).