Posted at 20/09/2015 08:32am
Current ADSL 2+ & ADSL 2 Unlimited broadband plans compared with detailed summary in Australia. ADSL technology is either utilized with an active phone line connected at your premises or what's knows as a Naked DSL service. Simply, the difference is, one has a dial tone being able to make phone calls and the later simply a line with no dial tone also knows as a local loop from your providers DSLAM in your exchange to your phone socket.
You can get the details of each Internet Service Provider detailed in the following ADSL plan summary. The following ADSL plans available in most Australian Capital Cities and may vary depending on each ADSL Service Provider's Serviceable Location:
ADSL2 PLANS Service Area's: Sydney, Brisbane, Melbourne, Gold Coast, Darwin, Perth, Adelaide, Newcastle, Wollongong, Hobart, Canberra and Sunshine Coast.
ADSL2 servicability locations outside metro areas are dependant on each ADSL providers network servicability area footprint and may not reach some particular rural locations. Please discuss with each respective broadband provider.
Belong 1000 GB with limited phone -$80 Per month
Club Telco Unlimited -$40 Per month
Dodo Unlimited Metro -$29.90 Per month
Eftel Unlimited -$50 Per month
Iinet 1000 GB Bundled -$89.95 Per month
iPRIMUS Unlimited -$99.95 Per month
myNETFONE 1000 GB -69.95 Per month
OPTUS Unlimited Bundle -$95 Per month
TELSTRA 1000 GB Bundle -$115 Per month

Belong has a Large ADSL Bundle with a limited phone service. There are two modes you can opt for, Contract Option or Month by Month. Under the Contract option, you get 500 GB of data at $70 per month whereas if you go by the Month by Month option, you would need to pay $75 per month.
The contract option runs for a 12-month period. If you opt for the contract option, the cost of the modem is almost entirely waived. You pay $1instead of $60 for the modem. The minimum total cost for the twelve months at $70 per month plus $1 for the modem is $841. If you opt for the Month by Month plan, your minimum total cost is $75 plus $60 for the modem. Visit Belongs Website.
Under the contract option, you save $119 over twelve months. You can double the data to 1000 GB for an extra $5 per month. The ADSL2+ speed is 20 Mbps.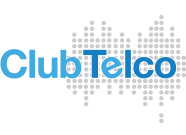 Club Telco offers an Unlimited plan at $40 per month. In the first month, you need to pay $80 annual membership fee, for a total of $120. This plan works in the Metro Zone. For the regional zone, the Unlimited plan comes at $60, and with the annual membership fee of $80 works out to $140 for the first month.
It is a Month to Month plan. If ADSl2+ is not available in your area, you will be served with ADSL1Max. Visit Club Telco's website.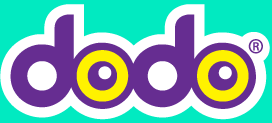 Dodo offers ADSL2+ Metro Unlimited plan at $29.90 while it is $59.90 for the Regional Plan. The $29.90 Metro price is applicable for a 24-month contract which works out to $717.60,
You have the additional option of picking up a Microsoft Surface 3 Tablet for a total monthly payment of $54.90 which works out to a total of $1317.60 over 24 months. For the Regional price of $59.90, the 24-month cost works out to $1437.60 while it is $2037.60 with the Surface 3 Tablet.
There are three contracts to choose from, No Term, 12-months or 24 months. Under the No Term Contract, you pay $99 for a new DSL connection or $29 if you bring your DSL to Dodo. Under the 12-month contract, you pay $69 for a new DSL connection while you do not need to pay anything if you bring your DSL to Dodo.
Under a 24 month contract, you do not pay anything for a new DSl connection or if you bring your DSL to Dodo. Visit Dodo's website.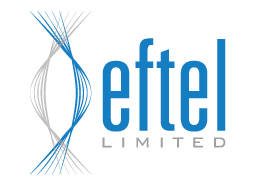 Eftel offers Metro Unlimited ADSL2+ plans at $50 per month. For a 12-month contract, a new connection fee of $69 is levied while the fee is not levied for a 24-month contract. Accordingly, the minimum total cost for 12-months is $669 and the minimum total cost for 24 months is $1200.
Bundled with a telephone line rental, the Unlimited monthly charge is $69.95, the 12-month cost is $908.4 and the 24 month cost is $1678.8. Visit Eftel's Website.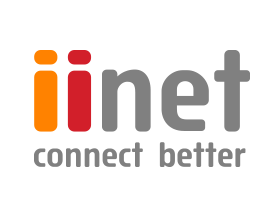 The iiNet ADSL2+ plans come in two quantities. 600 GB for $69.95 per month and 1000 GB for $89.95 per month, both with phone. You have the option of using an existing phone line or use an iiNet phone service. On a 24-month contract, you get a Wi-Fi modem free. You can either go in for no fixed term or a 24 month agreement.
The total minimum price for no contract is $169.90 while the total minimum price for a 24 month contract is $2158.80. Visit iiNet website.

The iPRIMUS Unlimited Plan comes at $99.95 which translates to a minimum total cost of$2487.80 over 24 months. This includes an ADSL setup fee of $89. For a 12-month contract, the setup fee is $139 while it is $199 for a 1 month contract.
A wireless and 4-port ADSL Modem/Route costs $129 for the 24-month contract, $159 for the 12-month contract and $189 for a 0-month contract. Visit Iprimus Website.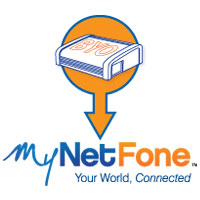 The myNetFone ADSl2+ plans come in two quantities. Standard 500GB for $59.95 and DELUXE 1TB for $69.95. The DELUXE rate for a 12-month contract is $938.40 while it is $1,678 for a 24 month contract. For No Contract, the DELUXE charge is $168.95 which includes $99 in setup fees.
The 12-month and 24 month plans come without the cost of the modem.
Click to visit MyNetFone website.

OPTUSyes BIG BUNDLE Unlimited data and Unlimited Standard local and national calls comes for $95 per month. The minimum total cost over 24 months including a $125 startup fee is $2405. A Wi-Fi modem is included for new customers. ADSl2+ download speeds are described as ranging from 1500 Kbps to 24000 Kbps while upload speeds will range from 256 to 812 Kbps.
You get unlimited standard calls to local and national fixed lines excluding 13/1300 numbers. Further, you get unlimited calls to Optus mobiles and unlimited standard calls to other Australia mobiles. You also get unlimited international calls to 25 fixed line and 7 mobile destinations. Visit Optus ADSL plans.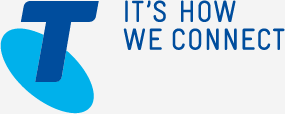 TELSTRA 500 GB comes at a price of $95 per month while 1000 GB comes at $115 per month for a 24-month contract. The minimum cost for 1000 GB per month over 24 months is $115 x 24 = $2760 plus $59 activation fee plus $144 for a self-install Home Network Gateway for a total of $2963.
If you go in for a casual plan, your monthly bill for the first month will be $438 which is $115 plus $59 activation fee plus $144 self-install Home Network Gateway plus $120 Casual Plan Fee.
The Home Phone Connection fee of $59 is waived under the bundle. Visit Telstra for their ADSL plans.