Posted at 01/01/2021 09:57am
The Modem Router that you deploy is selected in line with the technology you are using to connect to the internet. As many Australian users connect via ADSL and ADSL 2+ technology we've provided a list of modems that will have you covered for today's current ADSL 2+ technology and should you decide to transition into the NBN (National Broadband Network) utilizing FTTN you won't be required to outlay extra cost to upgrade your home wireless ADSL 2+ modem as these are fully compatible with Vectored VDSL.
Here are the latest Modem Router products from the top manufacturers. All of the devices come with the feature of adapting to different modes of internet delivery.
Netgear Nighthawk D7800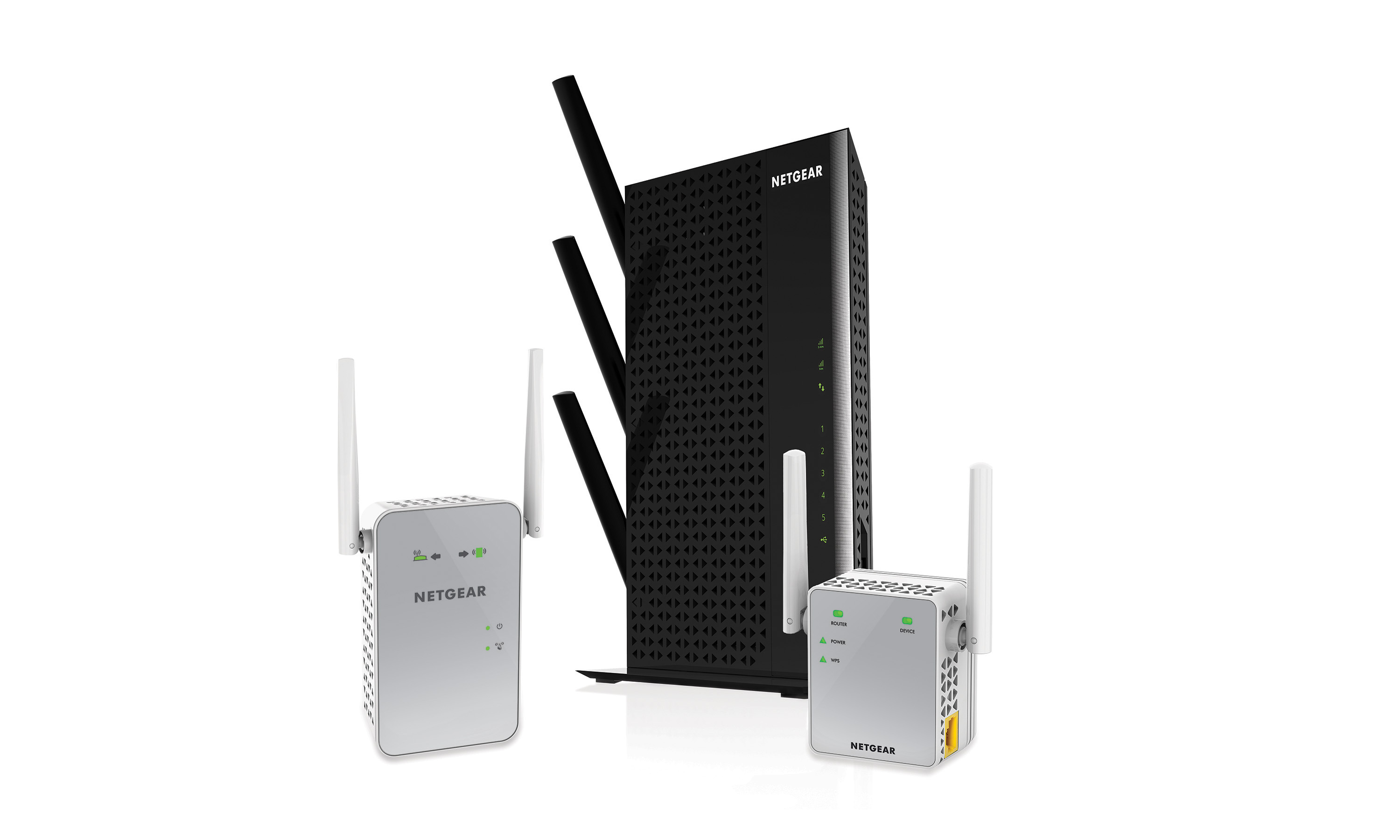 Netgear has come out with a Modem Router with AC2600 technology. Wi-Fi Wave 2 AC2600 is the latest upgrade to the wireless standard with Wi-Fi AC1900 being the earlier high end of the technology. The Modem Router has a dual-core 1.4 GHz processor. It is compatible with all ADSL modes as well as VDSL and VDSL 2. The newest Wi-Fi standard serves out four streams of Wi-Fi which along with four external antennas makes it possible to cover every point in your premises. Beamforming + technology extends Wi-Fi coverage.
There is one DSL port that supports ADSL2+ and VDSL2 backward compatibility, which is super awesome. The Nighthawk comes with five Gigabit Ethernet ports. Any internet service can be accessed on this Modem. Storage can be added on two USB 3.0 ports or one eSATA port. You can connect to a printer on the wireless network.
The device can be managed on a downloadable app that makes it possible to see the network from anywhere and carry out actions such as blocking Wi-Fi devices and access media files from around the network. It is designed to work and deliver Wi-Fi to large-sized homes and if you're wondering if the Netgear is suitable for small business, you would be surely correct, especially if you are looking for something significantly pocket conscious in terms of comparison to the mighty CISCO range products.
NetComm NB16WV-03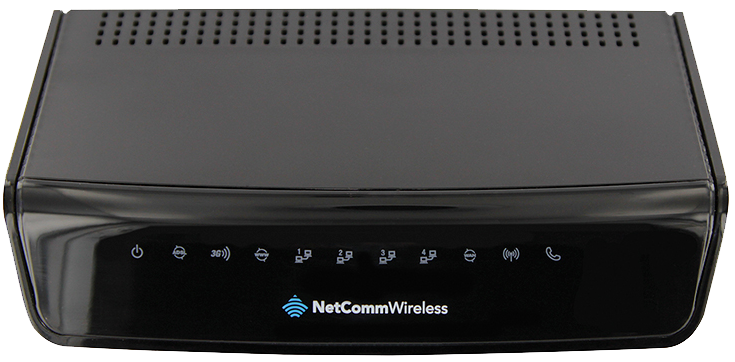 NetComm's ADSL2+ AC1200 Wireless Modem Router delivers ADSL2+, fibre or 3G/4G connections. It has a port for VoIP calls which is run on a phone line. The phone line becomes unnecessary if you have a fibre connection.
With the NetComm NB16WV-03 device, you can move over to the NBN. Two USB 2.0 ports allow you to use 3G/4G and to plug a hard drive in to save files and to bring access to the network. It has one RJ45 WAN port, four RJ45 LAN ports, one RJ11 port for VoIP and one RJ11 port for ADSL. It is compatible with all ADSL versions.
TheNB16WV-03 has a web-based graphical interface. If you want compatibility with VDSL, you can go in for the NetComm NF4V which also has two ports for VoIP.
The Netcomm NB604 has one RJ11 DSL interface, four LAN ports, one USB 2.0 port for external Hard Disk Drive storage. It is compliant with all ADSL versions including reach extended ADSL2+. The NB604 has a web-based graphical user interface and is somewhat cheaper too.
TP-Link Archer D9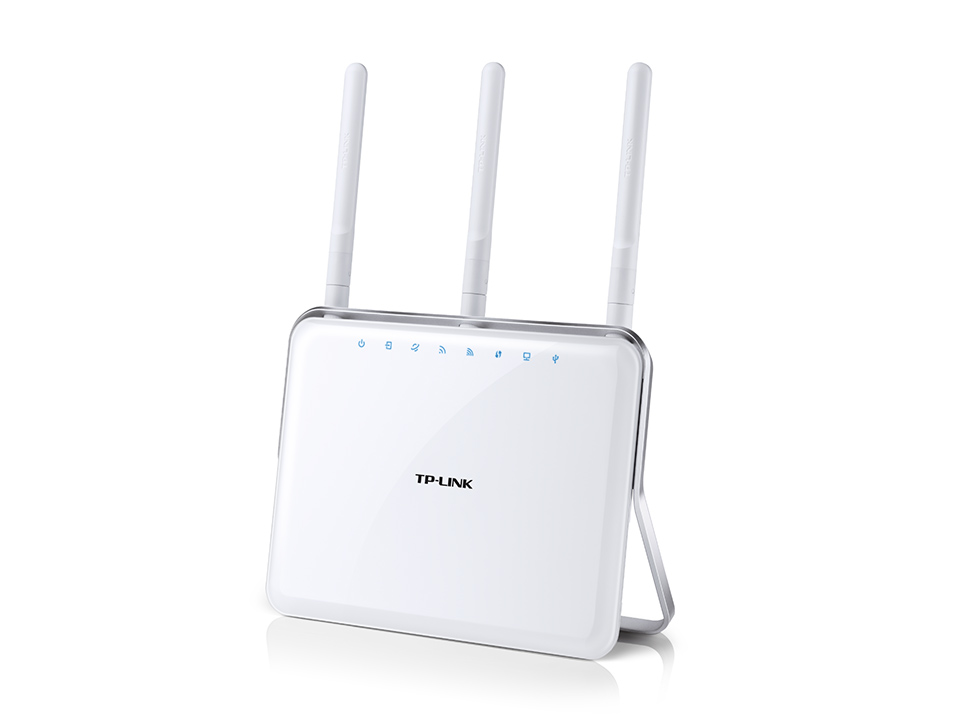 TP-LINK AC 1900 brings 802.11ac Wi-Fi and delivers 1900 Mbps Wireless speed. It is configured to work over ADSL, Fiber and cable connections. All ADSL versions are accepted by the device. It has an interchangeable RJ45 WAN/LAN port that allows easy switching between services.
There are three other RJ45 LAN ports and one RJ11 port. It comes with one USB 3.0 port and one USB 2.0 port. You can attach two networks to this modem router with no problem with interference. It deploys beamforming technology that enables the device to target devices and thereby deliver improved delivery of wireless signals.
A dual-core processor carries out effortless delivery of all signals over all your wired and wireless connections. Printers and stored data can be accessed from anywhere on your network as well as from anywhere you may be travelling.
D-Link VIPER
D-Link DSL-2900AL VIPER Dual Band AC1900 Modem Router comes with six internal antennas that have the power to reach out to every nook of your living and working spaces. The wireless speed is the same as that of the TP-Link product at 1900 Mbps. It has an ADSL WAN port, 3 Gigabit Ethernet ports, one Gigabit LAN/WAN port for NBN or UFB. The 2900 AL comes with one USB 3.0 and one USB 2.0 port.
The Modem Router also adds smartbeam technology to the Wi-Fi connectivity that improves its efficiency and wireless reach. Access to the router and what it is serving out at any given time can be made from wherever you may be by logging into your mydlink account. Mobile apps are available that provides browsing history and access to your stuff stored in a USB at your home or office.
All the above latest modem and routers have many features such as port forwarding for CCTV, computer gaming and used in many other ways. If you've any questions or would like some friendly advice on your computer network or telephony solutions for your home or business, drop Mr Telco a line on 1300 788 987 or request a specialised quote directly from our homepage. We assist both residential and business of all sizes.