Posted at 27/01/2021 02:28pm
Hey fellow NBNers, it's Raymon at Mr Telco and today I'm taking you through the best NBN routers currently available as of February 2021. If you find any of these NBN routers the best fit for you, simply press on the image or provided link and we'll redirect you to the best company where you can purchase your chosen router.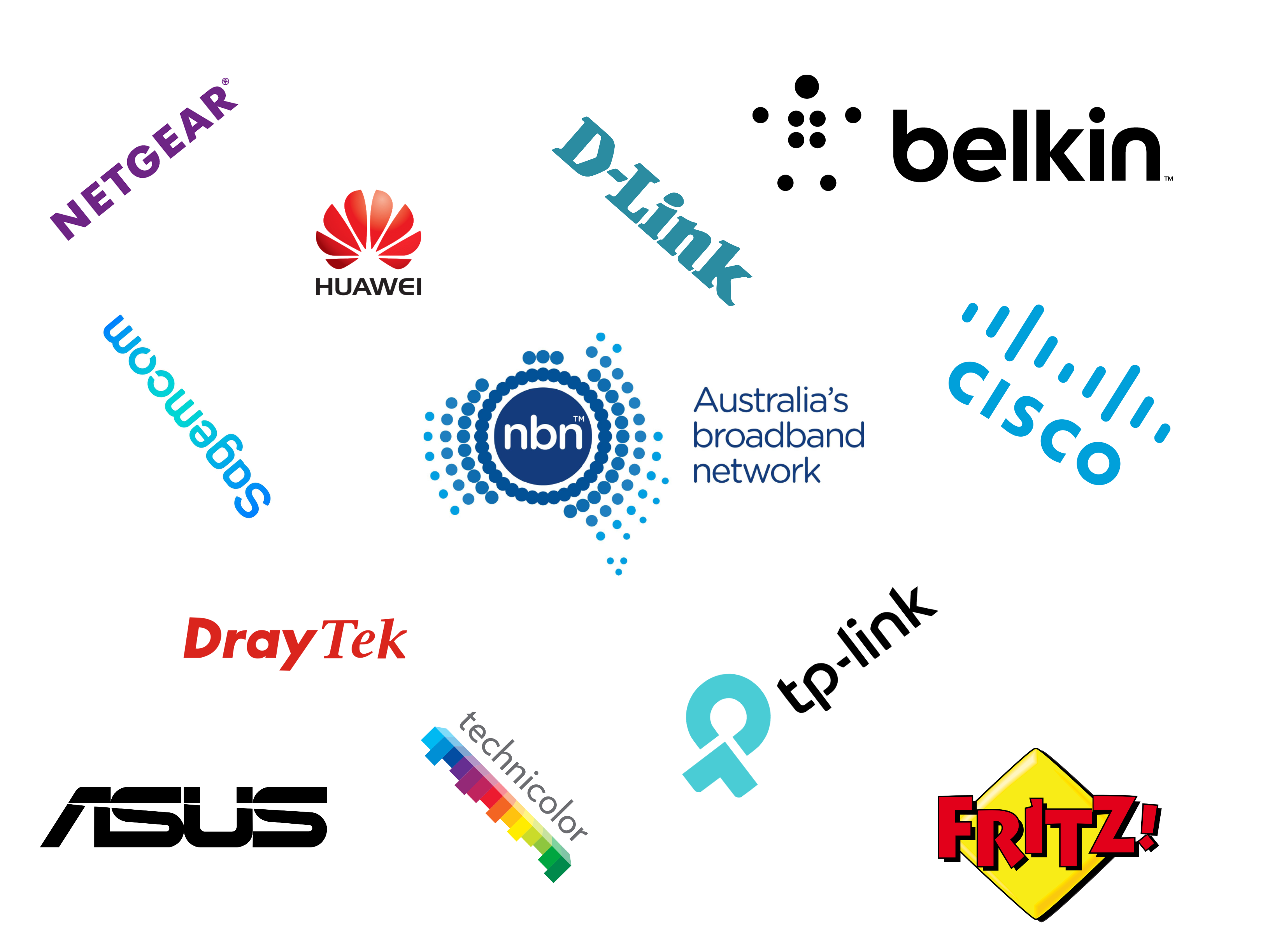 We'll keep updating our page weekly with new proven NBN compatible devices that we believe are a good fit.
Let's get started. No matter if you've got the NBN or you're still an ADSL2 user (soon to be obsolete) your connection speed will not achieve full speed or bandwidth if you're using the wrong router for your application and requirement, especially if you're in a big home with multiple stories, of which perhaps you might be interested in considering installation of a wifi extender instead or wifi access point instead to reach those wifi poor spaces within your home.
At Mr Telco our experts have run the rule over the most highly regarded NBN compatible routers and following we present the top leading 6 NBN compatible routers for use within Australia.
For an even more comprehensive selection of NBN compatible devices just head across to one of the websites or modems listed below for the best comparable pricings.
Before we dive deep into comparing the best NBN compatible modem routers, I'm going to list also 5 proven well established Australian businesses who stay competitive against each other in price and service, of which you can browse anytime after you've seen our list of best compatible modem routers for NBN of which we'll delve into further detail on capabilities and compatibilities with your chosen NBN technology.
Best Companies Online for Purchasing NBN Routers?
Well priced, highly competitive companies, you can purchase your NBN modem online, you can easily select from the following list and browse their website for great selection. Just would like to point out, all these modem routers are available to the public for purchase and are not considered for companies looking for bulk discount purchases, so yep! Direct to the Consumer.
1. JB-HIFI

Most Aussies know JB HIFI for their vast range of electronics, CD's, internet, mobile phones and even TV's to washing machines.

Netgear Nighthawk Pro Gaming XR500 AC2600 Dual Band WiFi Router with Geo Filter

Netgear Nighthawk XR1000 Wi-Fi 6 Gaming Router

Netgear Nighthawk AX11000 12-Stream Tri-Band Wi-Fi 6 Router

Asus AC1500 Dual Band Wi-Fi Router with MU-MIMO

D-Link AC1300 Mu-Mimo Wi-Fi Gigabit Router

Asus RT-AX56U Dual Band AX1800 Wi-Fi 6 Router

Asus ROG Rapture GT-AX11000 Tri-band Wi-Fi Gaming Router

Netgear AX1800 4 Stream Wi-Fi 6 Router

Asus RT-AX58U Dual Band AX3000 Wi-Fi 6 Router

D-Link DWR-921 4G LTE Router with Standard-size SIM Card Slot

Netgear R6020 AC750 Dual Band Wi-Fi Router

ASUS ROG Rapture GT-AC2900 Dual-band Wi-Fi Gaming Router

Netgear R6120 AC1200 Dual Band Wi-Fi Router

Netgear R6400 AC1750 Smart Wi-Fi Router

Netgear Nighthawk AX4200 AX5 5-Stream Wi-fi 6 Router

Asus RT-AX82U Dual Band Wi-Fi 6 Router

D-Link Smart Mesh AX5400 Wi-Fi 6 Router

D-Link Smart Mesh AX1800 Wi-Fi 6 Router

D-Link Smart Mesh AX1500 Wi-Fi 6 Router

Asus RT-AX88U Dual Band AX6000 Wi-Fi 6 Router

Netgear Nighthawk AX8 8-Stream AX6000 WiFi 6 Router

D-Link D-Fend AC2600 Wi-Fi Router with Advanced Parental Controls

Netgear Nighthawk AX5400 6-Stream Wi-Fi 6 Router

Netgear Nighthawk AX4 4-Stream AX3000 Wi-Fi 6 Router

D-Link DWR-956 4G LTE Wi-Fi AC1200 Router