Posted at 09/07/2016 04:21pm
For those of you who don't know what an MDF is, it's basically the big telecom box or telstra box (people often refer to as) that usually can be found in a basement, closed cupboard or sometimes it's own room and is where the main feed from the Service Provider i.e Telstra's cabling is terminated. From here there is a bunch of cables fed to each individual unit.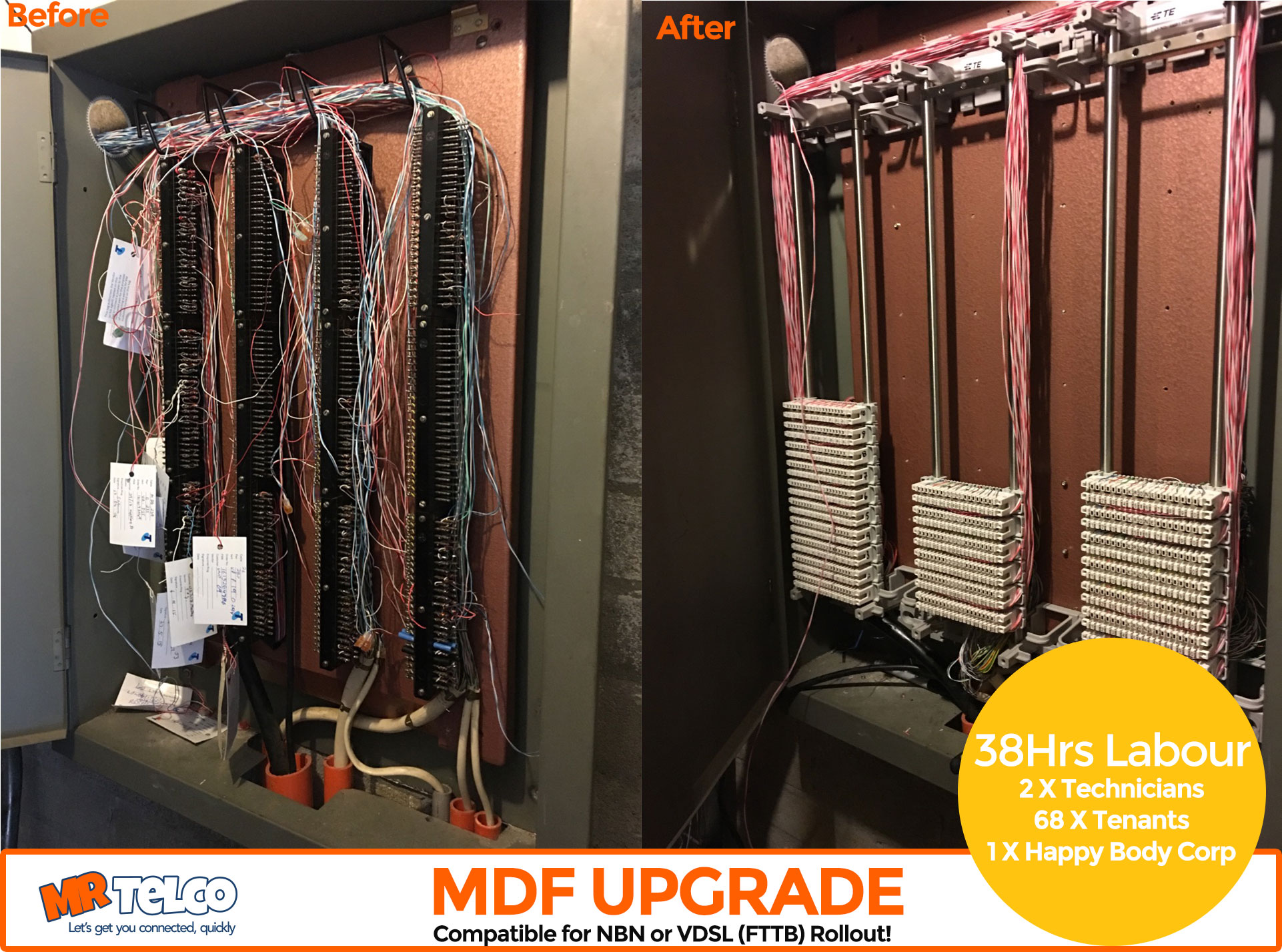 No matter which Australian capital city, if you're requiring an MDF upgrade in Sydney to Brisbane and Melbourne, no matter which location, every single MDF box can be upgraded by Mr Telco's mdf upgrade technicians.
As the internet is only a relatively new technology compared to standard PSTN telephone lines which have been around in Australia since the early 1960's, you can just imagine that some of the old infrastructure suited to only operating telephones is still being utilised, however, now, that same technology and connection boxes are also driving your high speed internet connections too. Well, thats kind of scary.
What I'm trying to get at is, if you reside within an apartment block built in the 50's, 60's, 70's, 80's, there's a high chance you still have an old "wire wrap" MDF frame that is used to deliver your internet connection.
These old school wire wrap frames are prone to dust, corrosion and interference from things like geckos and other vermin which I guarantee you, WILL affect your internet speed and connection over time. If you've got one of these 'wire wrap' frames, It's now time you upgraded.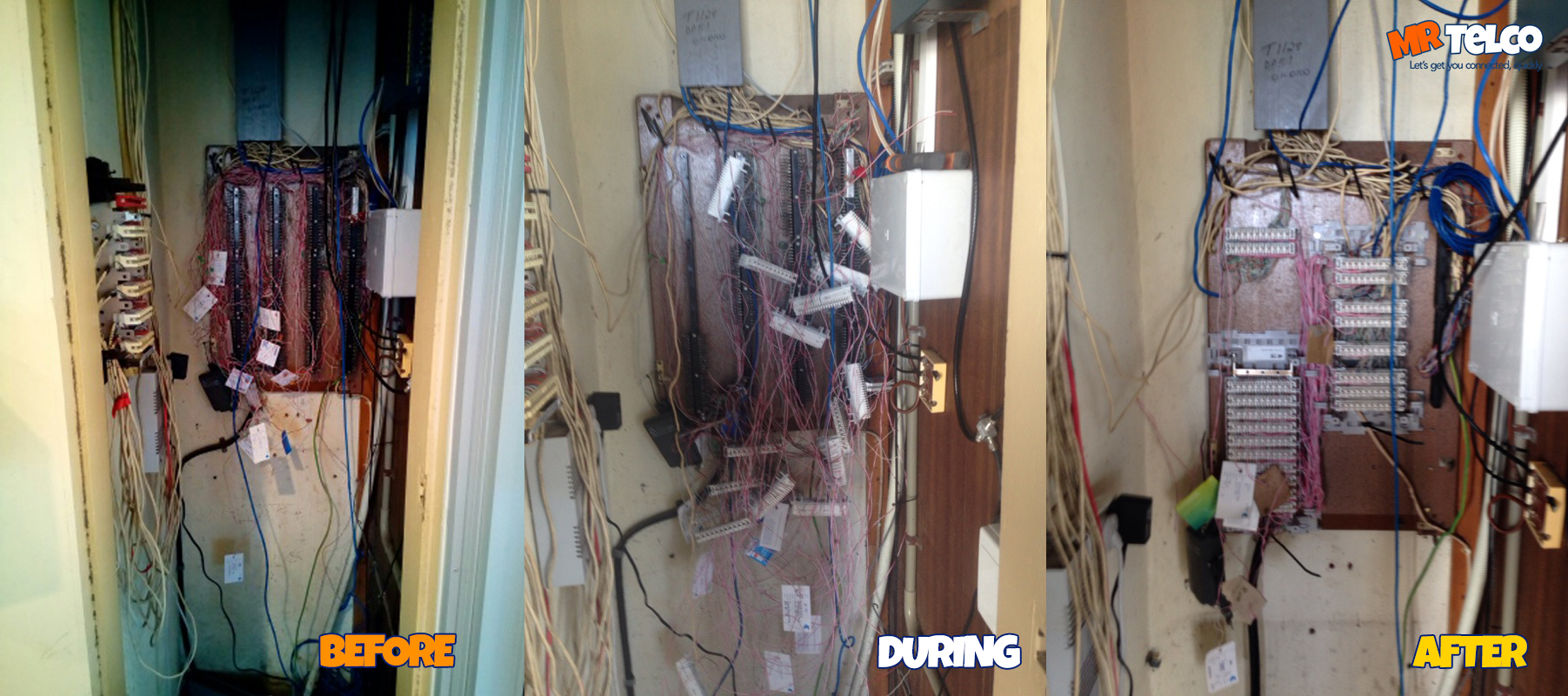 Picture: MDF upgrade Sydney apartment block
The main benefit of upgrading your MDF box will ultimately assist the tenant's connection quality and bring your building up to the 21st century. It will also give building owners and body corporates peace of mind regarding their onsite telecom infrastructure and ensuring it's fit for the latest internet technologies, which have been rolling out over the past 3-5 years which we'll all be transitioning across to over the next 10 years.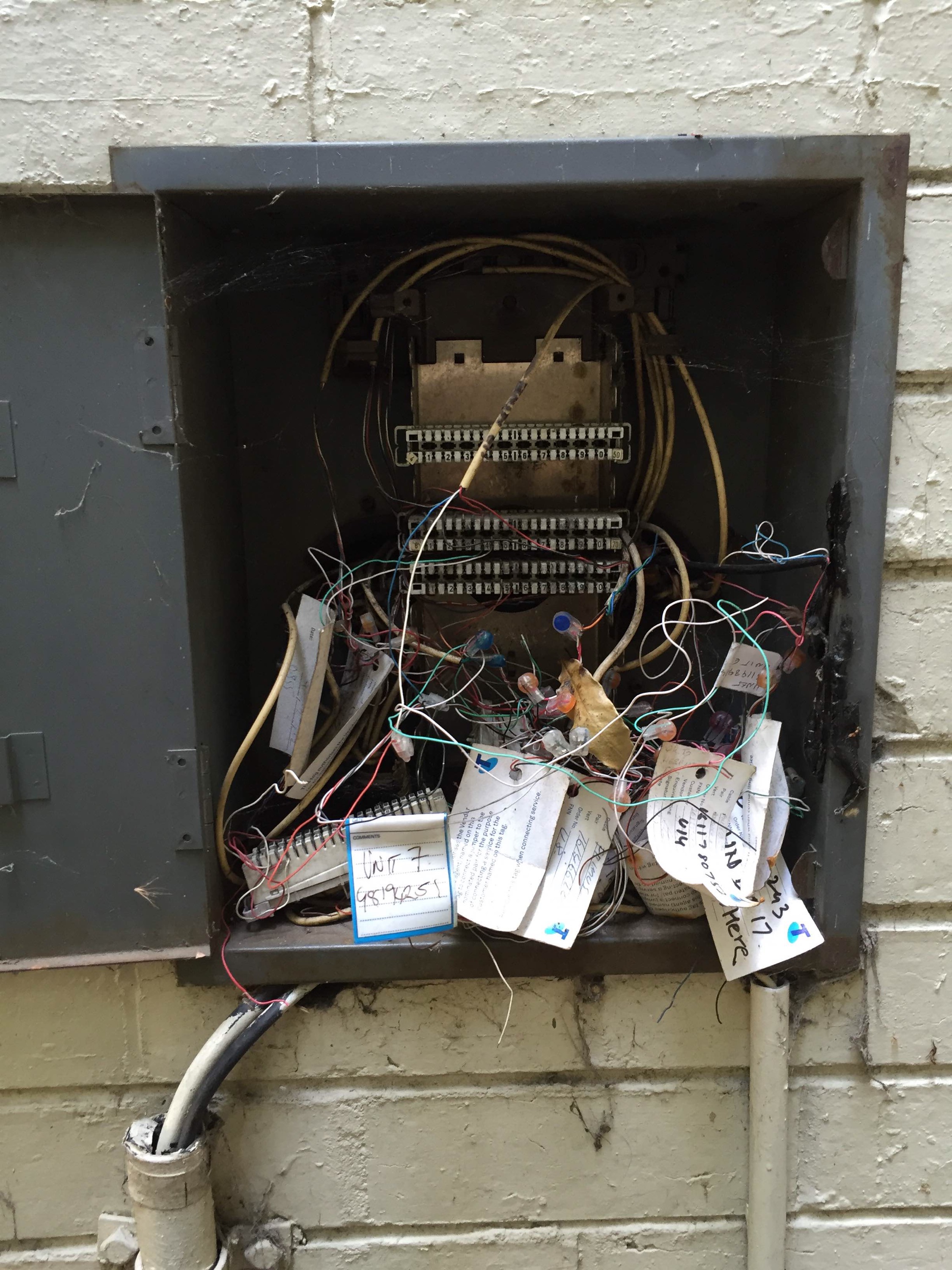 Have an MDF looking like this? You need to upgrade - Your ADSL or VDSL2 NBN will simply have so many problems.

If you're a building manager or body corporate, there's a couple of different technologies that would hands down benefit from an MDF Upgrade.
- FTTN (VDSL2 or NBN)
- FTTB (VDSL2 delivered by companies like Transact or TPG/Wondercom)
These technologies listed above are becoming more common within the telco realm here in Australia. Especially with TPG's and AAPT's rollout of over 1400+ now activated FTTB locations throughout Australia, you can be assured that it's only going to increase as time progresses.
Reasons For Upgrading Your MDF?
Slow internet speeds
Internet connection dropouts
Crackly dial tone
Lessen overall maintenance cost
If you are looking to bring your MDF into today's standard of telecommunications, you need to organise an onsite friendly assessment of your telecom infrastructure by our MDF upgrade technician to let you know your options. Our licensed ACMA mdf upgrade technicians service Sydney, Brisbane, Gold Coast, Adelaide, Newcastle, Wollongong, Melbourne, Perth, Darwin & Hobart. So book your technician assessment today.