Posted at 28/06/2017 09:56pm
Netgear Nighthawk AX12 (RAX 6000)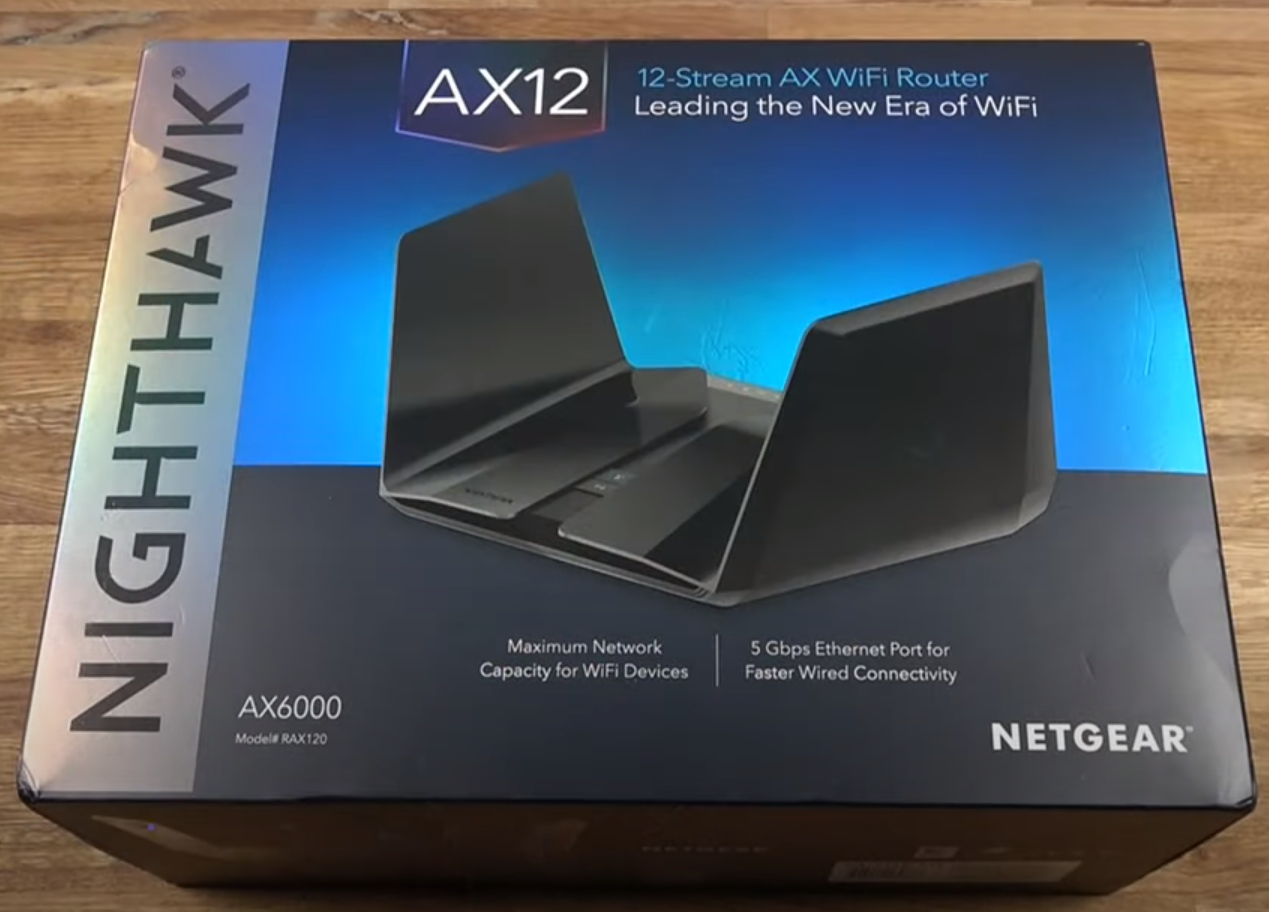 Need information on Netgear's expensive AX12 6000 router which costs average $700 2020 / 2021. CLICK HERE FOR FULL REVIEW.
Netgear Nighthawk X8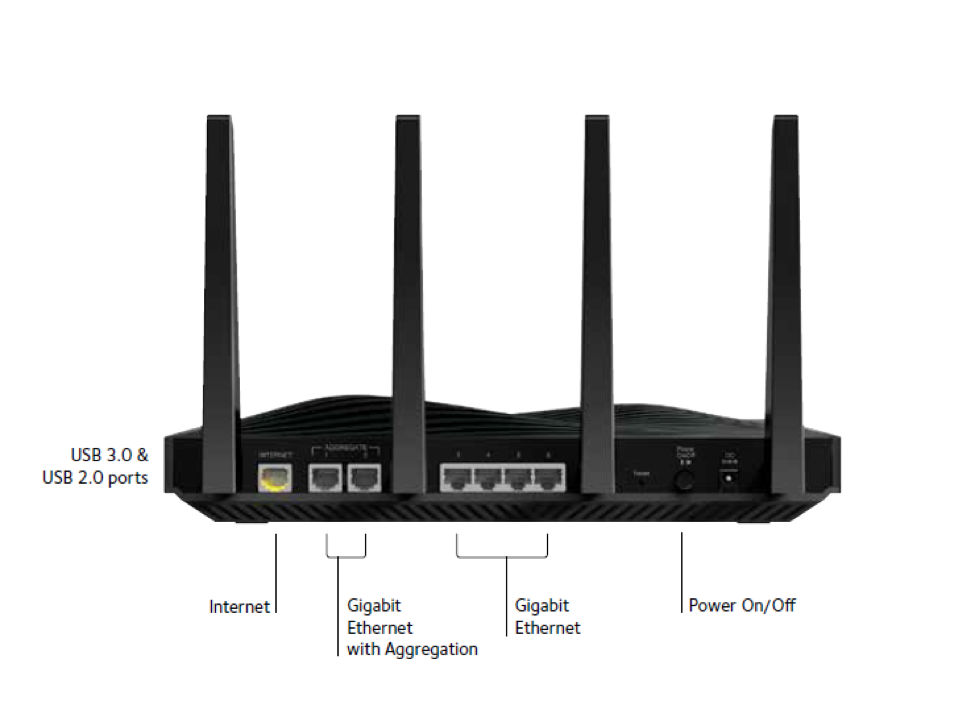 Lined up first is one of the more expensive modem routers called the Netgear Nighthawk X8. The Nighthawk comes with six Gigabit Ethernet LAN ports. Even faster speeds can be set up with the port aggregation feature that allows two of the Gigabit Ethernet ports to be merged (bonded) into one.A separate Gigabit Ethernet WAN port brings in your NBN connection. If you have an increasing number of devices in your home/office environment, the NetGear Nighthawk X8 is the Modem that you need.
The device evolves from hitherto dual-band WiFi to TriBand WiFi which delivers 5.3 Gbps. The AC5300 WiFi rating is transmitted by four external antennas and four internal antennas. The antennas utilize Multi-User Multiple Input Multiple Output (MU-MIMO) technology.
A SmartConnect Feature selects the fastest WiFi band for each device that receives WiFi. Each of the bands receives data in four separate streams. It is priced at around $600 depending if you're purchasing the Netgear Nighthawk X8 online or via your local retail store of which JB HI-FI is selling for $598 (1st July 2017). You may wish to check some of JB HiFi's reviews on this bad boy, as a few people have complained about the wifi reach.
TP-Link Archer VR2800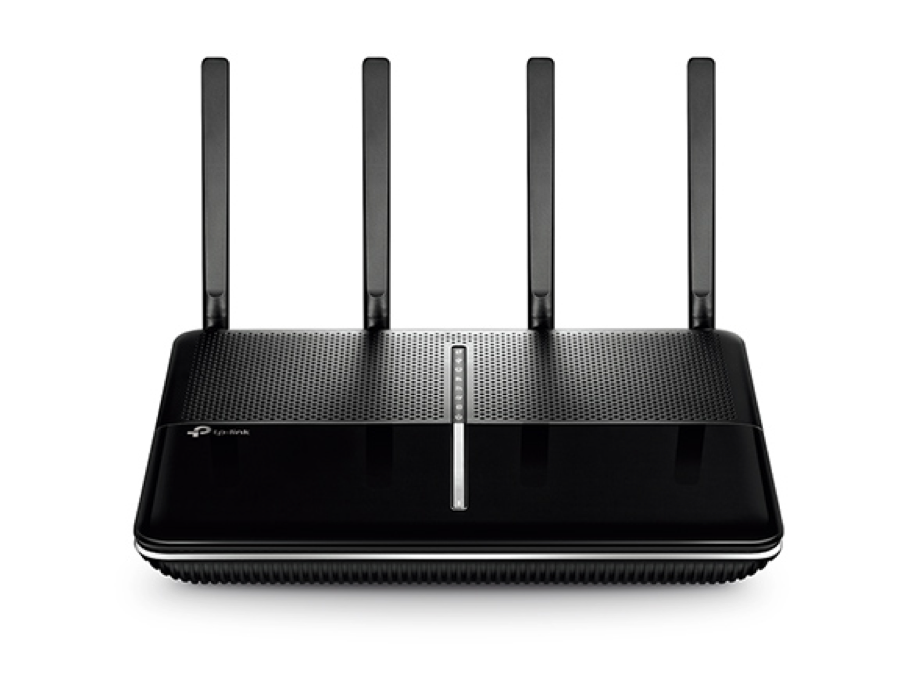 The TP-Link Archer VR-2800 has a Broadcom 1GHz dual-core CPU and two co-processors. It gets the NBN connection on a WAN port that is rated for speeds of 100 Mbps. It is compatible with NBN FTTN and FTTB modes (VDSL2) and not with FTTP and FTTH modes. For FTTP and FTTH, it can be used only as a wireless router. Your internal network can be wired to three devices with three LAN ports rated for 1000 Mbps. WAN and LAN are both RJ-45 ports. There is a separate RJ-11 port and two USB 3.0 ports.
It operates on the latest Wi-Fi standard which is 802.11ac Wave 2 which ramps up 802.11ac speed by four times. Further, Wi-Fi is delivered via four-stream technology. The four antennas are detachable. The antennas utilize MU-MIMO technology. The device can be managed on an app from both android and iOS devices. Various suppliers online are selling this particular TP-Link Archer Modem for $400-500. Certainly not your cheapest NBN compatible router however you should see an improvement in wifi throughput.
Asus DSL AC-68U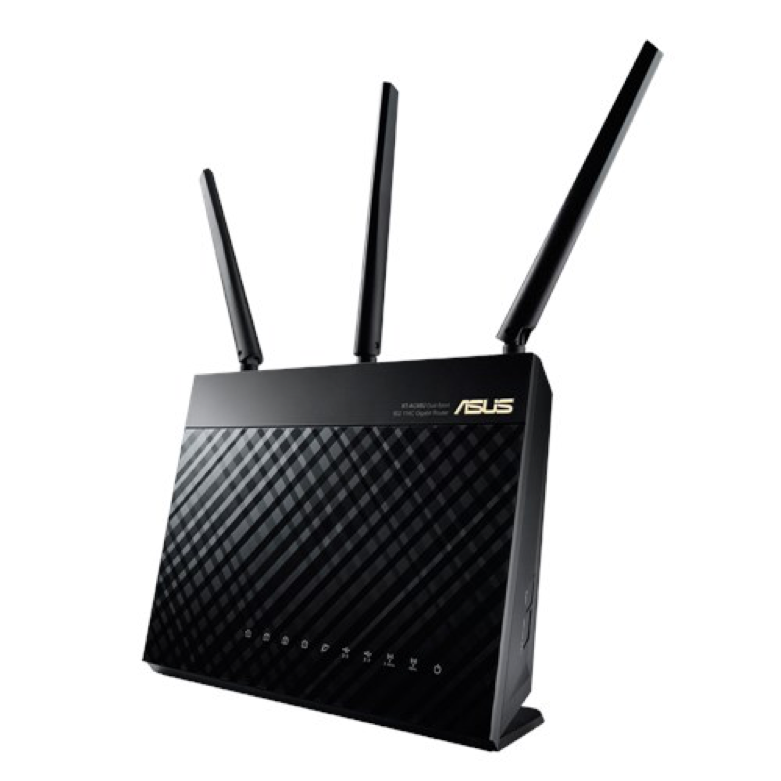 The Asus DSL AC-68U can be used for ADSL, ADSL2, ADSL2+, VDSL2, fiber and cable services. It comes with two WAN port and four LAN ports. One of the two WAN ports can be used for NBN while the other can be used for a backup connection. Alternately, the two WAN ports can be combined into one by aggregating them, generating even faster connections.
With two CPUs, the DSL AC68U has separate processing power for wired and wireless connections. Wi-Fi is on dual band with a total possible speed of 1900 Mbps. The three antennas deploy AiRadar Beamforming technology that is delivered not only to 802.11ac devices but to all previous Wi-Fi versions. For sharing of data, the DSL AC-68U has an Asus AiCloud feature that allows you to access data from anywhere through the cloud.
A separate Cloud disk USB storage device that you connect to your modem can be accessed from anywhere on any device. The free service is expandable and unlimited. AiProtection sends an alert if any connected device is infected. All connected devices such as Smart TVs, gaming consoles and smart home devices are watched over by AiProtection.
D-Link DSL-4320L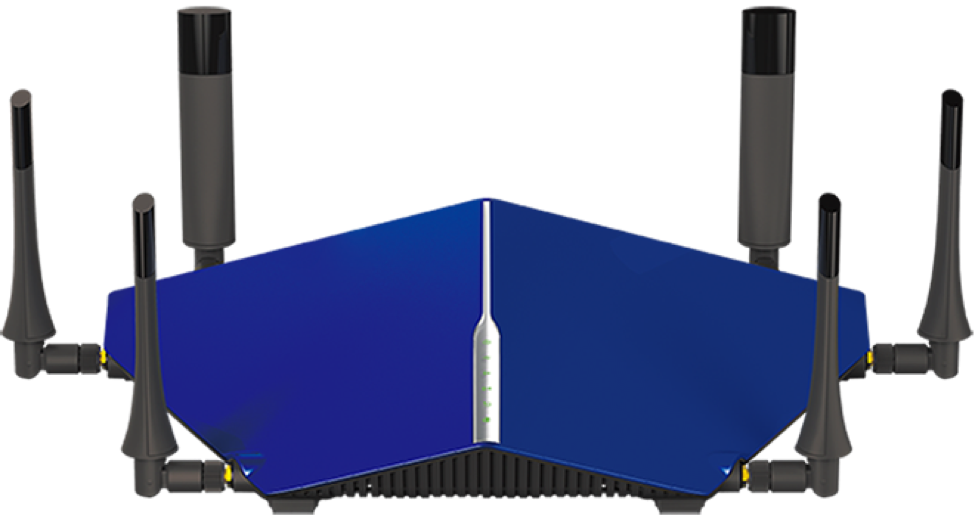 Another Tri-band WiFi Modem Router is the D-Link Taipan DSL-4320L. Also one of the most expensive routers on this page. This D-Link ramps up the WiFi transmission avenues with 6 antennas, all of which are placed externally. The combined Wi-Fi speed that is assured is lower than the X8 though at 3200 Mbps or 3.2 Gbps. The speed is achieved with 600 Mbps on 2.4 GHz, and 1300 MBps each on two 5GHz bands.
Wi-Fi comes with SmartConnect feature as well as Smartbeam technology. This ensures that you have normal coverage even as you move around your home with your devices. Each device is delivered with the Wi-Fi speed that it needs.
Older devices will not be served faster Wi-Fi streams. New devices can be added with the push of a button. Local Area Network can be created on four LAN ports. Installation is simple with the help of a Wizard walkthrough and takes a few minutes. It is priced at $499.95 - $579.95 and a highly recommended modem router (although very $$$).
Linksys XAC1900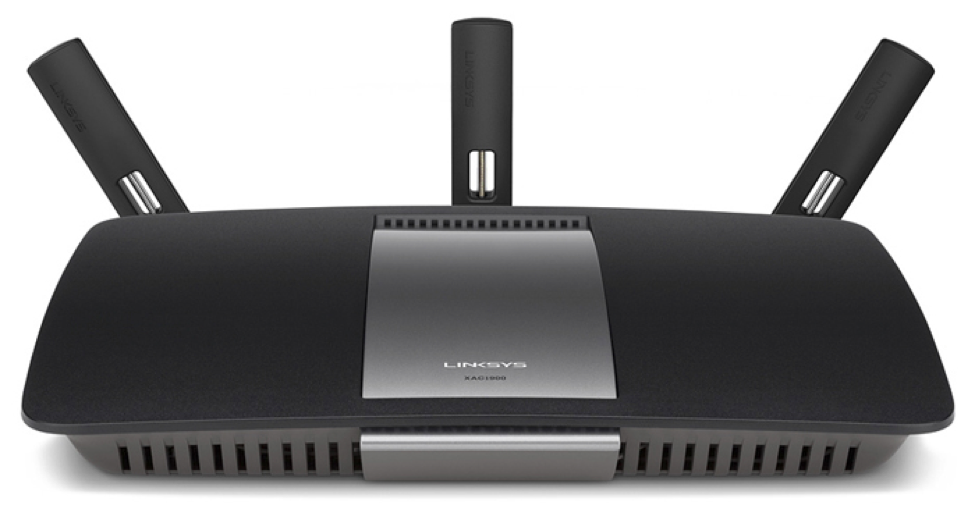 The Linksys XAC1900 has four Gigabit Ethernet ports. The device transmits Wi-Fi over three antennas which are adjustable as well as detachable for future transition to newer technologies. The dual-band Wi-Fi achieves maximum speeds of up to 1900 Mbps.
Linksys assures steady Wi-Fi with the XAC1900 even in multi-story homes. Beamforming technology is utilized for Wi-Fi transmission. Wi-Fi can be managed using your mobile phone. The device can be connected to a cable modem to function as a wireless router. There is an USB 3.0 port and an USB 2.0 Port, with the latter suitable for using a printer.
This Linksys modem is not the most expensive modem router on this page, however Harvey Norman has priced it at over $260.