Posted at 09/09/2016 04:19pm
Phone cabling, internet cabling, cat6 data cabling (inc. the NBN) within Australia requires a licensed ACMA certified technician to perform installation or maintenance on residential and commercial structures.
ACMA requirement is that, any technician who works on cabling structures MUST have an OPEN or RESTRICTED cabling license.
So if you've just got that NBN connected or require an extra phone point installed, you'll still need a registered approved cabler to install and terminate your cabling.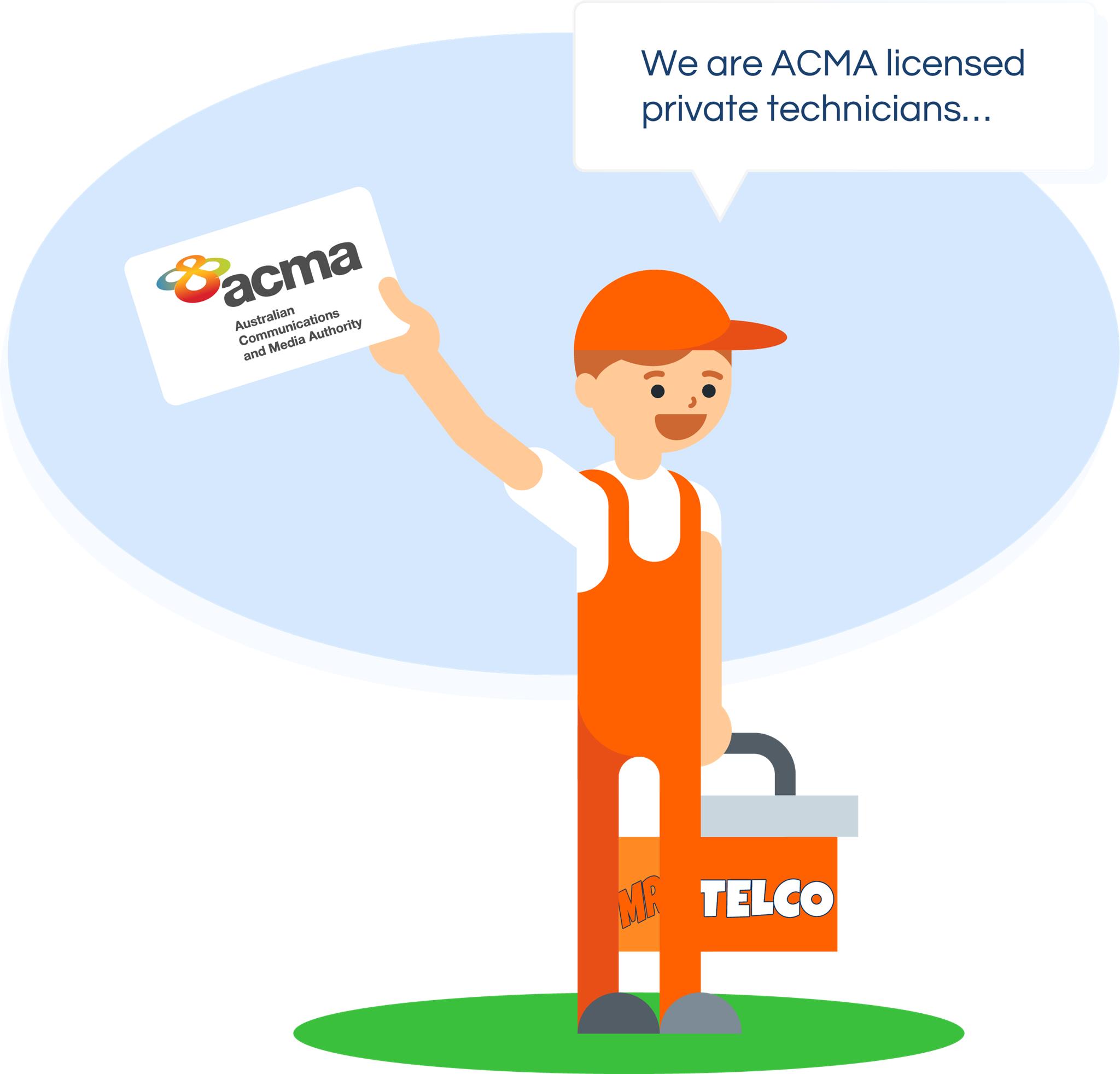 Why do I need an ACMA approved technician, can't I do it myself?
Two good reasons you'll want to use an ACMA licensed technician apart from the obvious fact that it's illegal:

a) Using a licensed technician means you are getting the job done right. Technicians take responsibility for the installation thus also accepts responsibility for the workmanship along with it.
b) Dangerous! You just need one unlicensed DIY handy man to run a cable that comes in contact with 240Volt electricity and none the wiser, the next technician assumes the cabling is safe. This could potentially cause death or permanent injury. Although highly unlikely, don't rule that out. It's happened before. Seriously, is it worth the burden?

Electricians. Are they ACMA approved?
Electricians study for years then undergo an apprenticeship to train on power cabling systems. However not every Electrician is a certified ACMA cabling technician. The ACMA licensing is a separate scheme and should you engage an Electrician to perform duties on your phone lines or internet cabling, you'll first need to clarify if they hold a current restricted or open ACMA cabling license.
Hang on a second - Why hire an electrician for your phone or internet type woes anyway? Call a dedicated technician who holds the correct tools for the job. i.e. Mr Telco.
I'm sure your everyday local electrician doesn't carry ADSL, VDSL2 or NBN test equipment thus not probably in the best position to diagnose your issue precisely.
That aside, make sure your cabler has registered at one of these main 5 cabling registrars.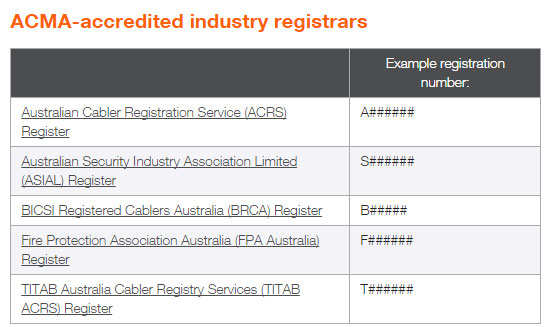 ACMA registered technicians – How do you know they're registered?
Making sure your chosen technician is licensed, is simply a matter of asking them. "Hey, would you mind if you show me your ACMA registration card please?". Should they not have their license on them, you might want to give the particular registrar they paid through a quick phone call, to confirm validity and currentness.

Australia have multiple ACMA registrars, thus every license may look dissimilar. I've put an example ACMA license image below to familiarize yourself with.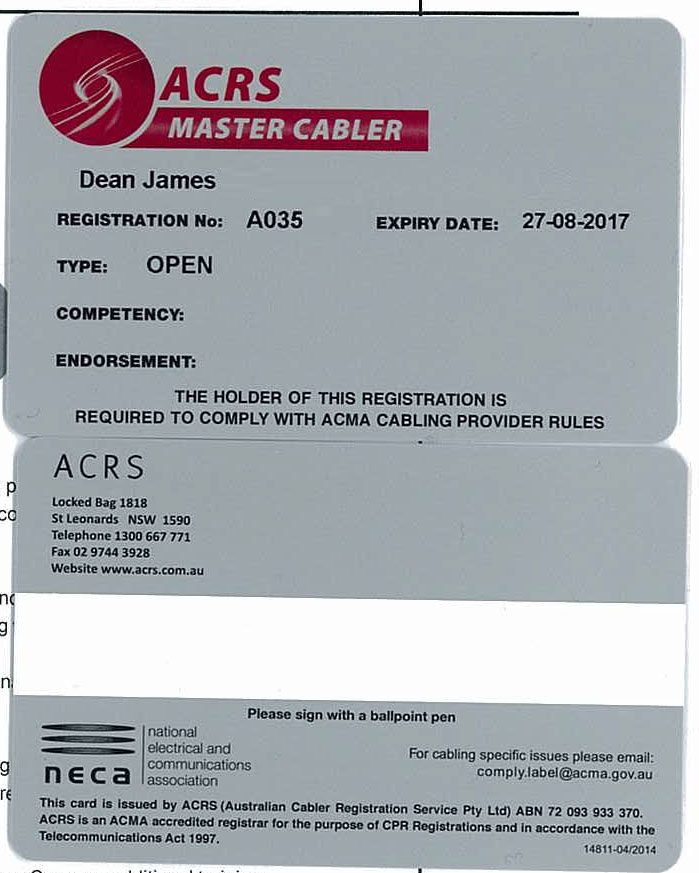 Are Mr Telco's technicians ACMA approved?
Yup. Mr Telco's technicians are fully licensed open cabling certified technicians and we regularly check our technicians license and insurances to ensure they are current and not yet expired.
Our private technicians operate Australia wide and cover the following cities.
Gold Coast Brisbane Sunshine Coast Sydney Wollongong Newcastle Perth Melbourne Darwin Adelaide Canberra Hobart
If you need an ACMA approved technician, just give Mr Telco a call to organise your phone, data or NBN cabling installation or repairs.