Firstly our telco technicians are registered acma private cablers or private technicians some may call, making NBN cabling mods and installations inside your Sydney home is no issues. Certainly, information will be gathered first to identify some details regarding the NBN technology rolled out within your Suburb as that will determine the cable the technician will install. (ie fibre, copper coax).
Secondly, we'll have to probably replace the NBN cable should your home have NBN FTTP. As there might not be enough slack in the cable to re-terminate another connector.
Here is an NBN fibre BOX for your reference.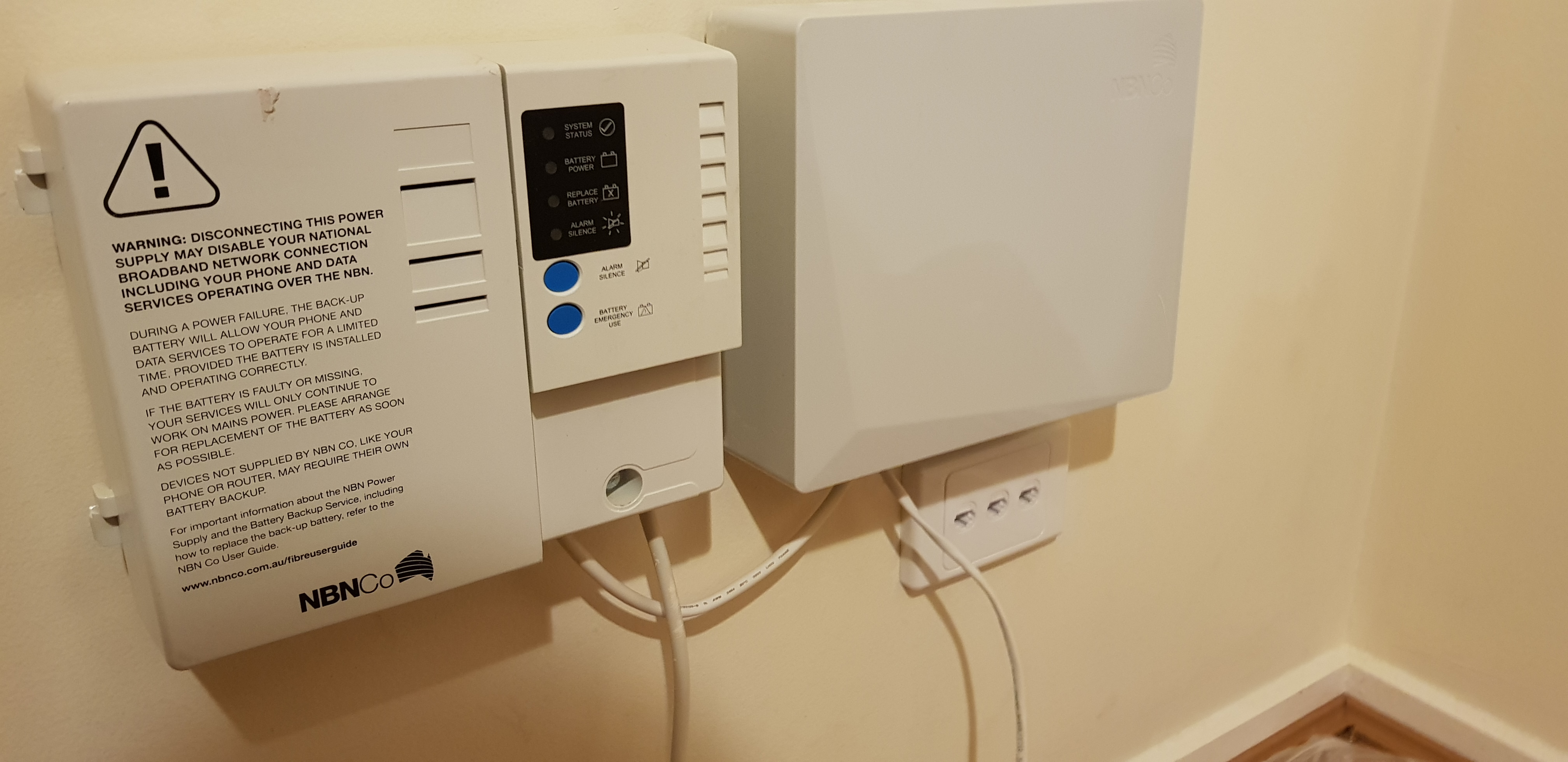 You mentioned its urgent right. So how about send a few pics of the NBN cabling damage via SMS or E-mail as that will save you a call out fee from a Private Technician which ever company you choose. There are quite a few good Private techs in Sydney, just a matter of choosing a reputable company.
Generally though I'll list the pricing for NBN cabling installation inside your home here.
1. Phone Line Installation (suitable for NBN FTTB, FTTN, FTTC) = $249 inclusive
2. NBN NTD Cabling Fibre under 30 meters (inc fibre and tech install)< 30 Meters = $350 inclusive

3. NBN NTD Cabling Fibre over 30 meters (inc fibre and tech install)> 30 Meters = $450 inclusive
Forgot to mention, installing NBN cable can be a little bit difficult for larger homes in Sydney especially if you live in Vaucluse as opposed to a standard house or townhouse.
But as licesend private techs many installations have been carried out, and thankfully we have the power of Google Maps and 1 cable smaller jobs, your NBN cabling could be installed tomorrow or the following day. Our acma private techs are floating around Sydney, so we can just them to pop in on the way through to another job.